Keynote Speakers and Programme
Book of Extended Abstracts Available!
The Book of Extended Abstracts is available for download here.
It contains the detailed programme as well as the zoom link and the email contact of the support person for all sessions, in case you need to contact them.
Detailed Programme
The new version of the detailed programme, including the new Pre-Colloquium workshop on pedagogies of quantitative methods, can be found here (all times GMT)
Zoom links are available here.
A password will be needed to access all sessions. The password will be sent via email on 3 November morning to all authors and all registered participants.
General Programme
Here is the general programme. details about special sessions and presentation times will be made available in the upcoming days.
authors will have 20 minutes to present their paper
each session will have a final 20 minutes slot for questions to presenters
each session will have a dedicated zoom link, to be announced with the final programme
acceptance of papers has been communictaed to all authors on 18 October
Keynote Speakers
Prof Mike Batty, Emeritous Professor of Planning, Centre for Advanced Spatial Analysis, UCL
Prof Rachel Franklin, Professor of Geographical Analysis, Centre for Urban and Regional Development Studies, Newcastle University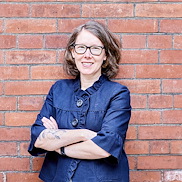 Prof Luís Bettencourt, Inaugural Director of the Mansueto Institute for Urban Innovation and Professor of Ecology and Evolution at the University of Chicago; External Professor of Complex Systems at the Santa Fe Institute
Programme
The scientific programme will take place online, with a possible set of face-to-face sessions in a blended format (on-venue and online) subject to English Public Health and University of Manchester policies in November 2021.
We will create a series of tools to generate engagement between participants during the days of the colloquium, replicating online the traditional spaces of engagement that are so characteristic of ECTQG.
Special Sessions and Parallel Sessions
There will be eight special sessions convened by academics on specific topics.
The programme will also have other parallel sessions with traditional ECTQG themes.
SS01 – Climate change mitigation strategies at urban and territorial scales: modelling tools a nd quantitative impact assessment | Proponents: Federico Amato, Antonino Marvuglia, Maider Llaguno, Beniamino Murgante, Federico Martellozzo, Benedetto Manganelli
SS02 – The multitude of spatiotemporal scales in urban systems | Proponents: Janka Lengyel, Seraphim Alvanides, Stephane Roux and Patrice Abry
SS03 – Exploration and validation of spatial simulation models | Proponents: Juste Raimbault and Denise Pumain
SS04 – Where next? Validating models of land change | Proponetnts: Eric Koomen, Chris Jacobs-Crisioni
SS05 – Geographical distances: measuring, mapping, theorizing | Proponents: Alain L'Hostis
SS06 – Facilitating quantitative methods pedagogy: Digitalization, innovation, and future needs | Proponents: Jane Bunting, Oliver Gronz and Cyrille Médard de Chardon
SS07 – Measuring form and dynamics in complex urban systems | Proponents: Nuno Pinto
SS08 – Virtual and augmented realities to perceive and model urban environments | Proponents: Nuno Pinto, Geoffrey Caruso and Markel Vigo
SS09 – Special Session in honour of Martin Charlton | Proponents: Chris Brunsdon, Lex Comber, Paul Harris and Richard Kingston
SS10 – Sustainable Mobility and Equality in Mega-city Regions: Patterns, Mechanisms and Governance | Proponents: Joana Barros, Chen Zhong, Yang Yue
© ECTQG2021