The 2021 European Colloquium
on Theoretical and
Quantitative Geography
NEW DATES 3 to 5 November 2021, Online
Organised by
the University of Manchester
The European Colloquium on Theoretical and Quantitative Geography 2021 will take place Online from 8 to 10 September 3 to 5 November 2021
The ECTQG 2021 will take place as expected on 8 to 10 September 3 to 5 November 2021 in a brand new online format due to the uncertainties associated with the Covid-19 Pandemic.
Local logistics, foreseeable difficulties in planning international traveling and the risks associated with the pandemic made us opt for this new format.
We are committed in creating a new model of colloquium that will deliver the traditional engagement between academics that our community is used to in regular ECTQG colloquiums.
The calendar for the call for special sessions and submissions is the following:
Call for Special Sessions: concluded
Communication of accepted special sessions: concluded
Call for papers (extended abstracts): 15 May to 15 July 7 July to 10 NEW DEADLINE 15 September 2021
Communication of acceptance of papers: 20 July 15 October 2021

NEW ANNOUNCEMENT DATE 18 OCTOBER 2021
NOTE: Due to a technical glithc it is not possible to announce acceptance today. announcemnt will be done on Monday 18 October.
Registration will open in September 2021.
The ECTQG 2021 is an event organised with the support of the Spatial Policy and Analysis Lab of the Manchester Urban Institute, with the support of the Manchester's Institute for Data Science and Artificial Intelligence. ECTQG 2021 has also the valuable support of the Urban Analytics programme of the Turing Institute.
We are looking forward to seeing you in the online ECTQG 2021.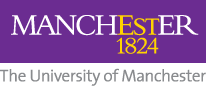 © ECTQG 2021