The 2021 European Colloquium
on Theoretical and
Quantitative Geography
NEW DATES 3 to 5 November 2021, Online
Organised by
the University of Manchester
The European Colloquium on Theoretical and Quantitative Geography 2021 took place in Manchester and Online from 3 to 5 November 2021
The ECTQG 2021 took place on 3 to 5 November 2021 in a brand new online format due to the uncertainties associated with the Covid-19 Pandemic.
Local logistics, foreseeable difficulties in planning international traveling and the risks associated with the pandemic made us opt for this new format.
The Colloquium was successful in keeping the ECTQG community together and maintaining the regular pace of meetings and was also successful in broadening the audience to a higher number of submissions from East Asia and Latin America, for example.
We had three great keynote lectures, one workshop on pedagogies of quantitative geography and 20 special and parallel sessions with more than 90 presentations by more than 260 authors.
The Manchester Organising Committee wishes to thank all, authors and participants, for their interest and enthusiasm for the colloquium.
We will see each other again in the ECTQG 2023 in Portugal. Bookmark www.ectqg.eu for updated information.
---
The calendar for the call for special sessions and submissions is the following:
Call for Special Sessions: concluded
Communication of accepted special sessions: concluded
Call for papers (extended abstracts): 15 May to 15 July 7 July to 10 NEW DEADLINE 15 September 2021
Communication of acceptance of papers: 20 July 15 October 2021 18 October 2021
Detailed programme announcment: you can find the detailed programme and zoom links to all sessions below.
Detailed Programme
The new version of the detailed programme, including the new Pre-Colloquium workshop on pedagogies of quantitative methods, can be found here (all times GMT)
Zoom links are available here.
A password will be needed to access all sessions. The password will be sent via email on 3 November 9.00am (GMT) to all authors and all registered participants.
Registration
IMPORTANT: Participation is totally free. The Colloquium has no registration fee.
Please use the form available at https://forms.office.com/r/ZTNTPECWXR to register.
Online Links to all sessions
The zoom links to all sessions (general sessions, keynote lectures, special and parallel sessions) will be made available on 1 November here.
Organisation and Sponsorship
The ECTQG 2021 is an event organised with the support of the Spatial Policy and Analysis Lab of the Manchester Urban Institute, with the support of the Manchester's Institute for Data Science and Artificial Intelligence. ECTQG 2021 has also the valuable support of the Urban Analytics programme of the Turing Institute.
We are looking forward to seeing you in the online ECTQG 2021.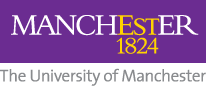 © ECTQG 2021